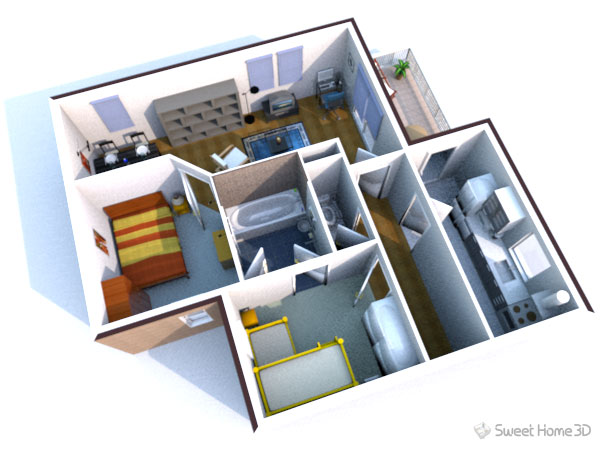 Sweet Home 3D is an interior design Java application for quickly choosing and placing furniture on a house 2D plan drawn by the end-user, with a 3D preview.
[ Detail ]
Sweet Home 3D helps you to design your interior quickly and easily: draw the walls of your home upon the image of an existing plan, change the color or the texture of each room, and drag and drop furniture onto the plan from a catalog organized by categories (windows, doors, living room, kitchen), in which you can import 3D models created by yourself or downloaded from various Web sites.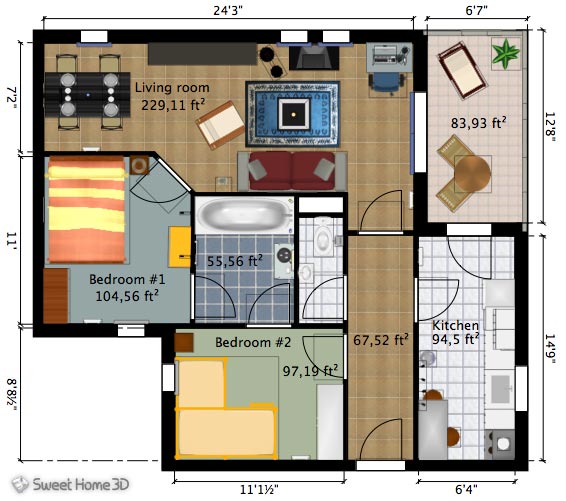 All the changes made in the 2D plan are simultaneously reflected in a 3D view, and you can navigate in it either from an aerial view point, or from a virtual visitor view point. Finally, you can improve your home plan by adding dimensions and texts to it, print it along with the 3D view, create a photorealistic image of the 3D view with customized lights, create a movie from a virtual path in the 3D view and export the plan to SVG format or the 3D view to OBJ format to import them in other 2D or 3D software.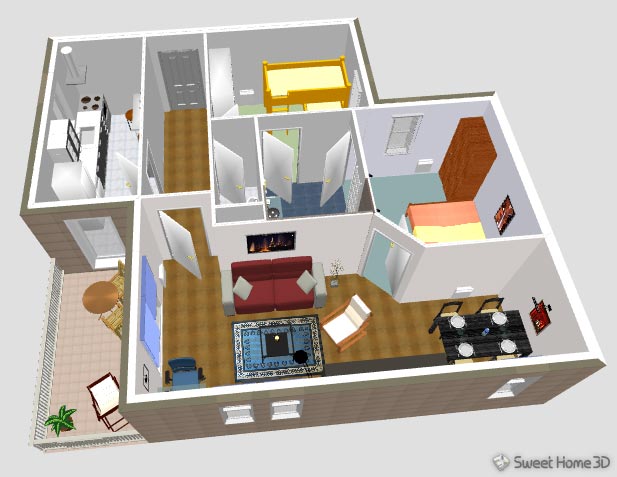 Sweet Home 3D allows your imagination to run wild without you having to lift a finger or costing you a cent. Apart from being a very useful interior design application, it's also a hell of a lot of fun, allowing you to mix and match furniture with ease, take virtual walks around your creations, and indulge yourself in designs you'd probably never be able to do in real life.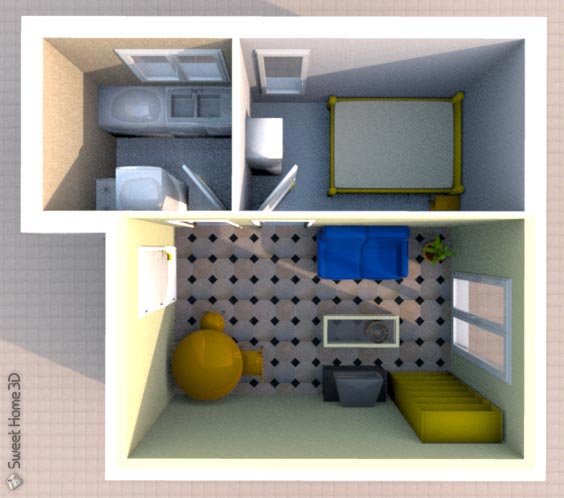 Sweet Home 3D offers many different pieces of furniture, ranging from beds to lamps and desks tables, but you can import even more from the developer's website. To create your rooms, all you need to do is drag and drop elements into the grid view and you'll see them building up 3D in the viewing screen below. Once you've done this, use the virtual visit tool to get a 3D preview of what it looks like and talk a walk around.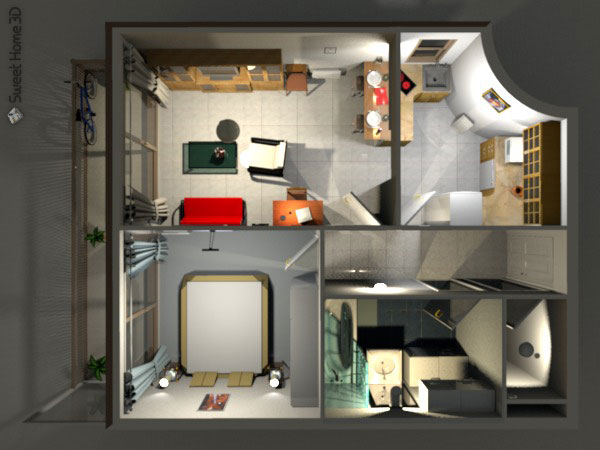 Sweet Home 3D is an excellent solution for all those that daydream about redesigning their home, or even for professionals that need a basic mock-up.
[ Key Features ]
Draw walls and rooms upon the image of an existing plan
Drag and drop doors, windows and furniture from a catalog onto the plan
Update colors, texture, size and orientation of furniture, walls, floors and ceilings
View all changes simultaneously in the 3D view from any view point
Create photorealistic images and videos with various light sources
Import additional 3D models and export plan at various standard formats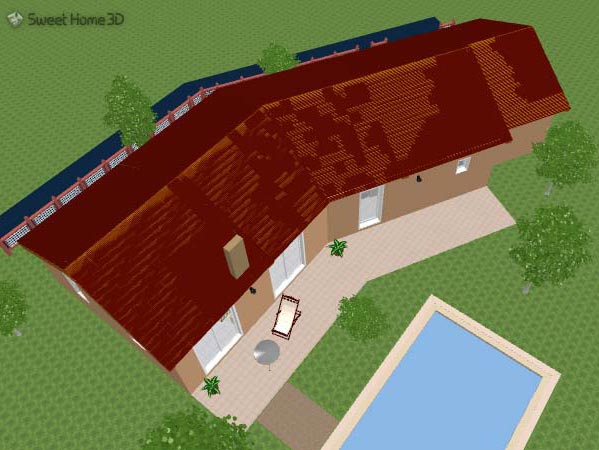 [ Supported OS ]
Sweet Home 3D is available in English, French, and 19 other languages. It may run under Windows, Mac OS X 10.4 +, Linux and Solaris.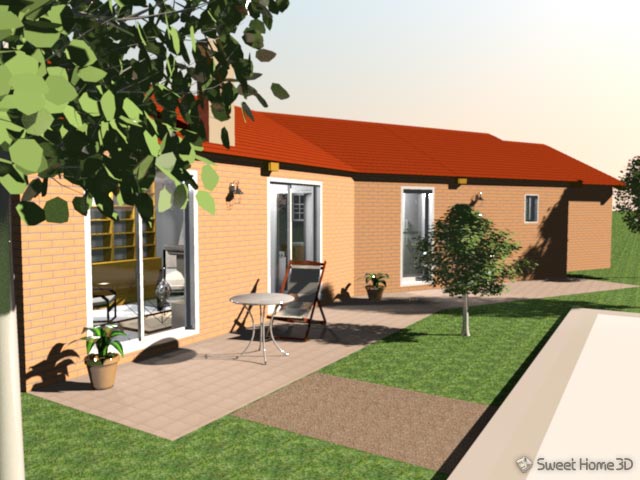 [ Related Link ]
Use Sweet Home 3D Online
Sweet Home 3D Official Forum
Sweet Home 3D user's guide
Sweet Home 3D Video tutorial
Examples of homes created with Sweet Home 3D
Sweet Home 3D Frequently Asked Questions
You may also read the following guides written by contributors:[ Official Download ]
Code:
http://www.sweethome3d.com/download.jsp#SweetHome3DInstaller
Code:
http://sourceforge.net/projects/sweethome3d/files/SweetHome3D/
Code:
http://download.cnet.com/Sweet-Home-3D/3000-6677_4-10747645.html
(for Windows only)
Code:
http://download.cnet.com/Sweet-Home-3D/3000-2191_4-10893378.html
(for MAC only)
Official 3D models download:
Code:
http://www.sweethome3d.com/importModels.jsp
Official 3D Textures download:
Code:
http://www.sweethome3d.com/importTextures.jsp